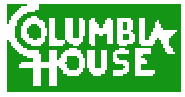 New, Better Offer: 12 CDs Free
THIS OFFER IS ONLY AVAILABLE IN THE UNITED STATES
The Most Music Now!
Let us know what music you like--12 CDs, all for free plus shipping and handling! Want an even better deal? Take an additional CD right now for just $6.95, plus shipping & handling--then take two bonus CDs for FREE! That's 15 CDs--the most introductory music any club offers you!
The Most Music Later!
Over 9,000 CDs to choose from in every style of music. By far the greatest selection of any music club. All you need to do is buy as few as 5 (not 6, like other offers) at regular Club prices within two years--and you can cancel your membership at any time after doing so. Regular Club prices are currently $12.98 to $16.98 for CDs, plus shipping and handling.
Free Magazine
Free magazine filled with music you really want. This Exclusive full-color magazine describes the Selection of the Month in your main music interest, plus alternatives from every field of interest. You'll receive your magazine about every four weeks (up to 13 times a year). You'll also get special selection mailings up to 6 times a year for a total of 19 buying opportunities a year.
Convenient Shopping from Home
If you wish to receive the Selection of the Month, you don't have to do a thing--it will be shipped to you automatically. If you prefer an alternate selection, or none at all, just let Columbia House know by mailing the response card to them by the date specified.
A Rock Solid Guarantee
You'll always have at least 10 days to make your decision. If you ever have less than 10 days and receive a selection you don't want, return it at Columbia House's expense.
Free Music from the Moment You Join!
Starting with your very first magazine...and continuing throughout your membership...you'll have plenty of opportunities to get FREE CDs whenever you buy your favorite music at regular Club prices (shipping and handling charges are additional). You'll also receive alphabetized seasonal catalogs filled with thousands of titles, as well as great deals on videos, storage units, T-shirts and more. See details in your introductory membership guide.
No Risk to Try Columbia House
We'll send details of the Club's operation with your introductory shipment. If you're not satisfied for any reason, just return everything within 10 days, at Columbia House's expense, with no further obligation. Extremely fair? (Yes.) Great deal? (Yes.)
To Have It All
Just complete the application. As you browse the selections, keep track of the selections you want by writing down their order numbers [note that double CD sets count as two selections]. When you have chosen your selections, click on the join button below, follow the instructions, completing all the necessary information, and submit your membership application. You should receive your enrollment package in about 5-8 weeks.

---
.

.

.

.

.

.

.

.

.

.

.

.

.

.

.

.

.

.

.

.

.

.

.

.

.

.

.

.

.

.

.

.

.

.

.

.

.

.

.

.

.

.

.

.

.

.

.

.

.

.

.

.

.

.

.

.

.

.

.

.

.

.