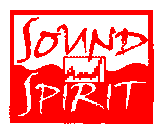 12 CDS for the Price of 1 Offer
THIS OFFER IS ONLY AVAILABLE IN THE UNITED STATES
Choose the Music You Love
Choose any 7 Christian CDS from the listing, and enter the numbers on the membership application. Buy just 1 selection at the regular Club price (CDS: $14.98-$16.98) within a year. Then choose 4 more selections FREE. That's 12 CDS for the price of 1, with nothing more to buy, ever! A shipping and handling charge is added to each selection.
10-Day Risk-Free Trial
Preview your FREE introductory selections, and review the terms of membership absolutely risk free. If you're not completely satisfied for any reason, you may return your selections to Sound & Spirit at no charge within 10 days. No questions asked.
The Savings and the Benefits Continue
The longer you're a member, the bigger the savings--ranging up to 65% off regular Club prices, even "Buy 1, Get 2 Free" sales. Plus, you can enjoy such Club exclusives as out ArtistLink interview CDS that let you listen in on candid conversations with your favorite performers, and Sound & Spirit's unique CharityLink program, which supports a variety of Christian charities helping the needy all over the world.
Shop-at-Home Convenience
You'll receive the Club's exclusive Sound & Spirit magazine about every three weeks (19 times a year), filled with hundreds of selections and insider news and reviews. Each issue will present a Featured Selection specially chosen by the music editors in your preferred listening interest--contemporary Christian, gospel, or rock/alternative. It will be sent to you automatically. If you prefer another selection, or none at all, simply return your Music Selection Card provided by the date indicated. You'll always have 10 days to reply. If you ever have less time and receive an unwanted Featured Selection, simply return it at Sound & Spirit's expense. After you buy your one regular-Club-price selection, as agreed, you may cancel your membership simply by writing to Sound & Spirit.
Joining is Easy
As you browse the selections, keep track of the selections you want by writing down their order numbers. When you have chosen your 7 selections, click on the join button below, follow the instructions, completing all the necessary information, and submit your membership application. You should receive your enrollment package in 5-8 weeks.

<! a href=sorry.html>

---